Many people are unaware of how much a funeral costs and more so that they are able to choose a coffin if the funeral is not a direct cremation package. Many undertakers who operate direct cremations allow the coffin to be changed, but there is no reduction in fees as the low cost is an all in package. Having said this it does no harm to ask if someone particularly wanted to use a cardboard coffin or decorate a coffin with paints. You are often advised to use water based paints for cremation purposes. If you are looking for an environmentally friendly coffin then the images below may be of interest to you.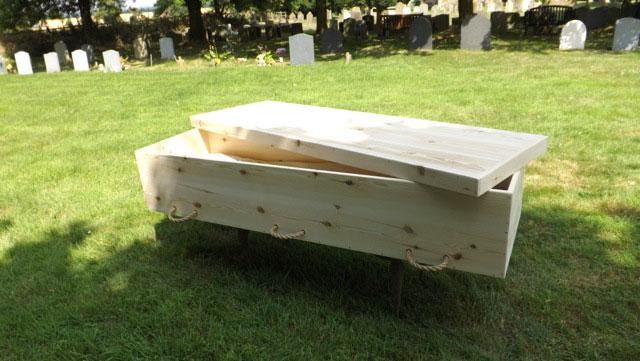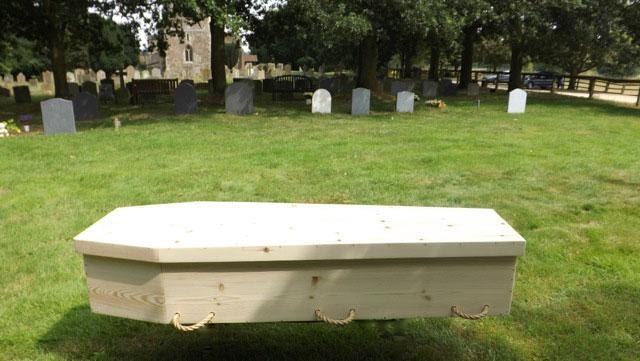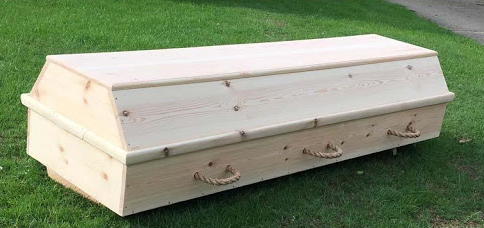 All images are copyright and courtesy of Feet First Coffins www.feetfirstcoffins.co.uk
All the above handmade coffins are made from timber from sustainable forests. Feet First Coffins and Caskets are constructed using peg and dowels. They do not contain screws, nails, metal hinges, or heavy chemical based glues, plywood, synthetic materials or other hardware. These coffins are 100% environmentally friendly, with a biodegradable construction. 
Cardboard coffins have become more popular over the years. However it should be pointed out the environmentally friendly burial sites such as 'Green' burial sites do not often allow cardboard coffins as the inside of the coffin is sealed with a chemical sealer which is not environmentally friendly. Sometimes the outside of a cardboard coffin can have a plastic finish, which again is not environmentally friendly. They are of course far better in terms of actually being cremated as they use around 60% less energy to burn than wood.